I'd like to share something with you that you might not already know about the Philippines. It's something that happens every year and it starts in September. You know how most of us complain that the Christmas decorations go up and the Christmas carols are blasted earlier and earlier every year in the States? Well, stop complaining! You ain't got nothin' on the Philippines!
It's the start of the "ber" months here in the Philippines which means (shudder/gasp/eyeroll) they are ALREADY starting to celebrate Christmas. Not the "holidays" folks...Christmas! You know, that holiday that we're still three months away from? Yep...THAT one. Obviously, the "ber" months are September, October, November, December but they don't stop there. Nope - the Philippines observes the longest Christmas season in the world...THE WORLD!!! I know we complain when we see our neighbor's lights up until February but in the Phils, they are literally STILL celebrating until the third Sunday in January which coincides with the Feast of the Santo Nino de Cebu.
Now, before you go thinking I'm a Grinch, just hold it right there! I love Christmas as much the next person. I just don't think it needs to start before Halloween!
They say that the Filipinos focus on more on the faith side of celebrations but I am gonna have to call their bluff a little bit on that one, having seen pictures of Christmas lights shaped like an elephant and parades that look more like Mardi Gras than Christmas.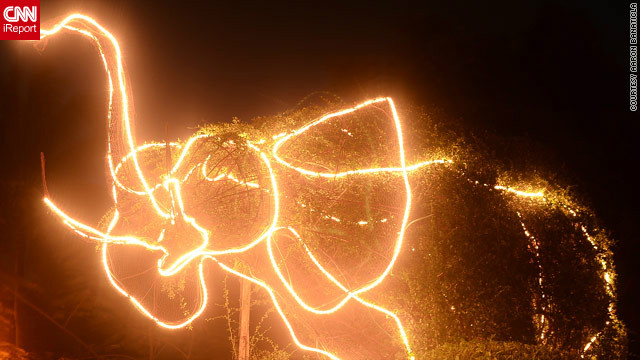 What does it mean?!?!?!?!?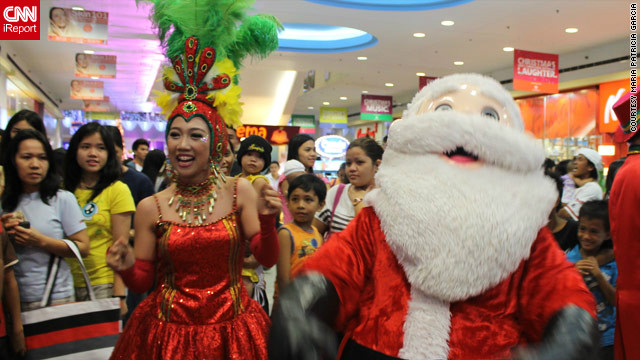 I have spotted Christmas trees in the mall and they're already playing Christmas songs on the radio but I haven't noticed any lights yet. That could just be because I'm not walking in the right places. If there's one positive I draw from all this early celebration, it's that a little light in downtown Manila couldn't hurt anything. There are plenty of streetlights and the constant glow from 24 hour businesses but Manila isn't what I'd call "pretty". So, even though I'm loathe to admit it, I think Christmas lights could only improve this town's face value. I will update this post when I've had the chance to take some of my own photos.
Anyway - let me be the first to wish you .....