Welcome to a new year everybody! It's 2014 - we're in the mid-20-teens, can you believe it? But before we get too far ahead of ourselves, let's take a look back over 2013 and try to recall some of the more memorable moments (for good or ill). If you're like me, you spend the entire first day of the new year watching either marathons of your favorite tv show or best of/worst of countdowns. I love those shows - you either feel inspired (Malala Yousafzai) or like your life is awesome by comparison (Manti Malietau Louis Teʻo). I couldn't decide whether to focus on the good, bad, or ugly so I opted to go with "memorable" - cause that gives me the liberty to highlight just about anything. So here we go in no particular order and not necessarily memories shared by millions....
20. The year of the tongue
Miley's tongue made so many appearances that three guys created a website called Miley Cyrus' Infinite Tongue. Check it out - it goes on forever...literally.
19. NFL Bad Lip Reading: One of the funniest viral videos I've seen in a long time.
-"I found Fido. Hey I found Fido you guys!"
-"oooh I'm white"
-"I brought a potion and it's gonna work great cause it's gonna make you run. And you brought your potion right?"
18. "Who am I to judge?" - Pope Francis turns out to have a conscience and the courage to use his voice. That's not to say Catholicism (and religion in general) don't have a long way to go in terms of tolerance but hey, it's something.
17. The Boston Bombing - like I said, "memorable" does not necessarily mean "good".
16. Iraq: The story that disappeared from the headlines. Almost a thousand Iraqis died in December 2013. Nearly 10000 died the past year (the most since 2008). What was broken remains broken and the country appears permanently shattered by inter-ethnic persecution and violence.
15. YOLO, Twerk, Cray cray, Poppin tags, Selfies = I'm too old for this shit.
14. "We are the not dead" - Fascinating Gallery of soldiers before, during, and after war
13. Woman Finds Dog During Interview After Huge Oklahoma Tornado
12. Liar liar Lance on Fire: Lance turns out to be the DB we all thought he was. Biggest loser in Armstrong's game of lies? His Charity organization, Livestrong. Commercials like this one still give me the heebs:
11. Naked Frisbee Guy: While our husbands were out on their Thai fishing trip, my friend Lorren and I decided to go on a nice peaceful walk on the beach. When what to our wandering eyes should appear but an elderly naked Frisbee player with his fully dressed Thai female companion -- and their dog. Though the "family" saw us approach from several yards away, he never fully covered up. He was, however, polite enough to cover his man parts when we were within a few feet....with the Frisbee.
10. Justin Bieber's poor judgment is not limited to late night antics. Unfortunately for all of us, it bleeds over into his wardrobe....
Character from Mario Brothers or a hat? You decide.
9. Snowden - what ever side you're on, this was/is big news. There is a lighter side to this story, however, because the world's most famous whistleblower/traitor was formerly the boyfriend of this little chippy. Hard to be Mr. Serious-holier-than-thou when your best girl uses cupcakes to cover her tee taws.....
8. Cassie becomes an extremely well-traveled wiener dog when her humans move to the Philippines
7. I discover there exists "Asian" food that I don't like - and I'll be surrounded by it for three years: Filipino Food. I'm sorry to all my local Filipino friends but adding salt, garlic, or sugar to something does not necessarily make it better. I had high hopes (despite hearing about the food ahead of time) but sadly, I have yet to experience a good Filipino meal. Below is one of the staples of Filipino menus, Chicken Adobo (but you can also find pork, beef or seafood adobo - bleh). Me no likey....
Chicken A-No-No



6. "Playing hide and seek with a cuttlefish sucks." Just watch it. Thank us later.
5. And speaking of Cray cray: The God Particle or What the Hell is Higgs Boson?
4. Russian Meteor aka Go Go Gadget Social Media: How cool was it to see all the different videos and pictures of this asteroid raining down on Russia like a boss!?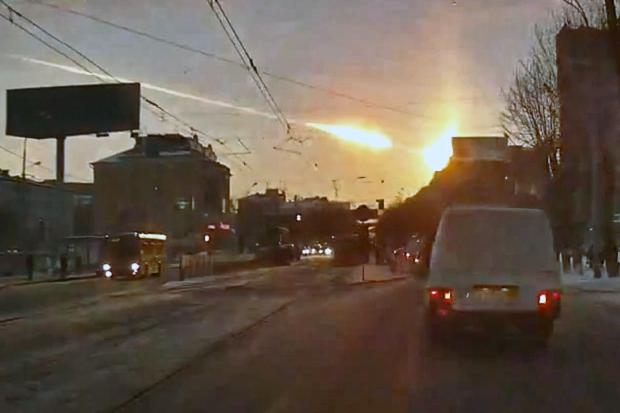 3. Mandela brings the world together, one last time. R.I.P 5 December 2013
2. The L&Z Halloween party comes to Manila - and scares the hell outta people
1. We move our whole life and our pup about a million miles away from most of our family and friends. In May 2013, Z and I started a brand new adventure and while Manila certainly has had its ups and downs, it's always better to go through a big change like this with someone you love. As always, one of the most important rules of life remained true in 2013 - home IS where your heart is. My heart is spread out to many different places but my home? My home is always where Z is and I wouldn't have it any other way. Thank goodness the feeling is mutual. Otherwise....awkward.
Happy 2014 everyone! Hug the ones you love and send shout outs to those you'll have to hug later. Much love! Z, L, and Cassie the wunder wiener.